Offers
HALF BOARD SERVICE
Half board service offered to guests of our hotel from a minimum stay of 2 nights; we offer homemade dishes made with fresh and quality raw materials.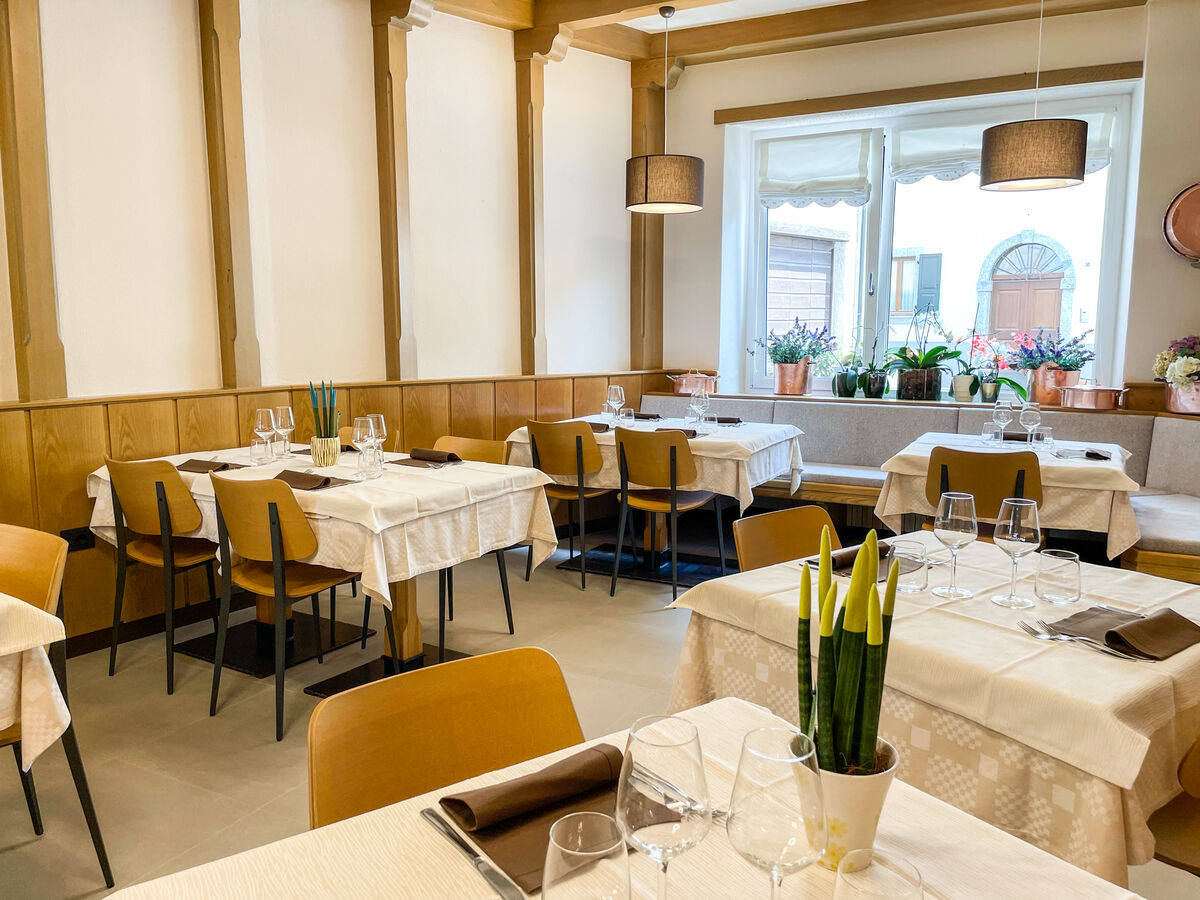 Cost of the service (to be added to the room rate) € 22 per person per meal (drinks not included).
After a day spent discovering our splendid Val di Ledro, there is nothing better than being able to enjoy an excellent dinner prepared by the expert hands of our cook Valeria, who always puts the quality and freshness of the raw materials first and then transforms them in a simple but tasty way.
What they say about us...
Lunch with friends
The pictures speak for themselves... try it to believe it!!! I've been coming here for years and will never stop recommending it, where kindness, cleanliness and goodness are the watchwords. The staff is up to every situation.
Highly recommended
Two days on Lake Ledro with an overnight stay at Locanda Alla Perla. The room is really quite nice and cosy, surrounded by a large and well-kept garden. We dined at their restaurant...excellent dinner... gnocchi alla Boema are an absolute must-try. Another positive note was the courtesy and kindness of the owners. We highly recommend it.
B&B in my heart!
Compliments firstly for the kindness of the staff! Renovated facility with modern finishes, quite nice, excellent cleanliness. Wonderful breakfast. Excellent location. I absolutely recommend it.